mCarFix App is a cutting-edge Technology Solution that empowers car owners, garages, auto-part dealers and mechanics to take charge of their vehicle repair and costs. The application allows users to access authorised garages and auto part dealers, as well as find information on how various part of their cars function. The App's ability to connect users to experts from anywhere, any time in very easy steps; is what makes mCarFix a game changer solution in the automobile industry.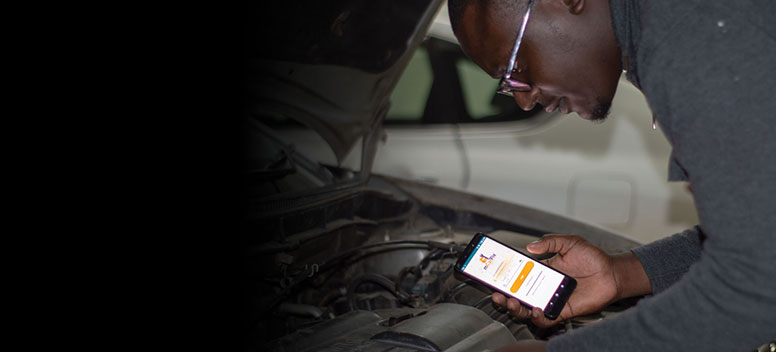 mCarFix Targets
mCarFix is built for use by:
Motorists
Authorised auto part dealers
Garages
Mechanics
Any party or institution in the automobile industry.
Are you ready to take charge of your car repairs and costs?
Knowledge
Get information on car repairs and maintenances.
Part Dealer
Access authorized spare auto-part dealers with affordable prices within any given location.
Cost-Effective Services
Link up with professional mechanics, with the best prices in the market.
Part Dealer
The enlisted mechanics and dealers are thoroughly vetted - so you get the very best of value in the market.
Knowledge
Through 'Service Checklist' feature, motorists are empowered to check the health status of their vehicles prior to their journeys.